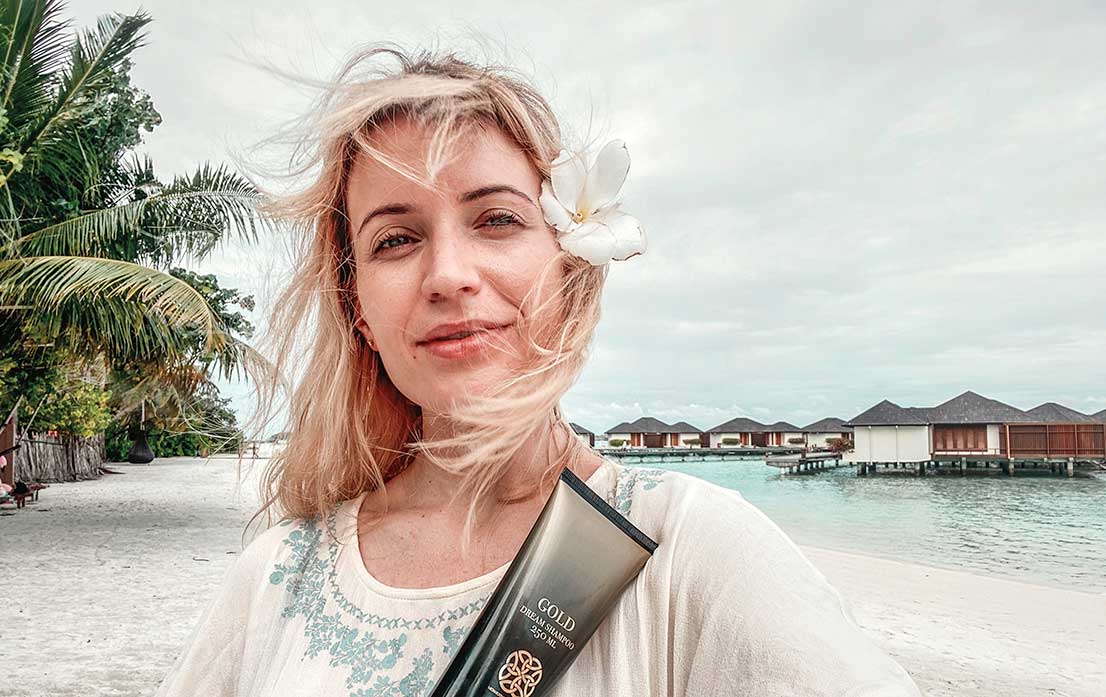 Once, way too aggressive and radical, today, more cultural, much more approachable, touching many areas of life – ecology, it convinced me just in its second version. I didn't face aggressive, individual protests. There was a lack of substantive and multifaceted dialogue in public space. These subdued and idea-centric true colors of one of the most important areas of life allow you to talk more calmly – using valuable arguments. Ecology is a lifestyle and challenge for each of us. However, we should primarily demand it from ourselves and we can only inspire others. I am a supporter of baby steps that carry sincere intentions and a genuine concern for our planet.
We can hear everywhere – the clock is ticking! This is the last moment to live consciously and not only for ourselves. Recently, I was on a short vacation in paradise, in the Maldives. The view was depressing in many places, already damaged and even dead reef. I felt a bit like an intruder watching the underwater world. I was glad that before leaving, I paid attention to the choice of cosmetics, e.g. sunblock creams which do not pollute the oceans. I noticed that many tourists made similar choices.
It is high time we started making choices about literally everything. As much as we can, it is worth changing our daily lives so that there is more care for life itself. How else can you look after it and how do I handle it? I do not buy things for one season, I often choose second-hand clothes. I have been doing it since I was a child although at that time I was not driven by ecological reasons 😉 I donate, sell or exchange clothes that I no longer wear. I devote the funds to, among other things, purposes supporting environmental care. I pay attention to raw materials and how the products were manufactured. Over the last 5 year, I have been gradually cleaning my own space of unnecessary things. I slow down. I devote a lot of attention to nutrition and care and I approach it very carefully. Our skin absorbs every cosmetic and literally feeds our body with it. I try to choose products as natural as possible and preferably in recycled biodegradable packaging and, necessarily, not tested on animals. First of all, I don't stop being careful. From now on, I want to make sure that the environment which I influence, the closest one , is as close to nature as possible, filled with Love for the world and people. I educate myself on how to help our planet with daily choices and plan to work even harder in this area. Ever since I switched to a caring mode, I started to breathe better, see more and I am definitely calmer. For me it's just the beginning, I hope for you too. I often say: whatever is good, pass it on – and I'm giving it to you today.
ANNA DEC
Wife, mother, daughter and sister, professional TV presenter of TVN channels, winner of the European competition for the best weather forecaster Wetterpigfell 2014, full of unusual serenity, warmth and infectious optimism – an inspiration for women.